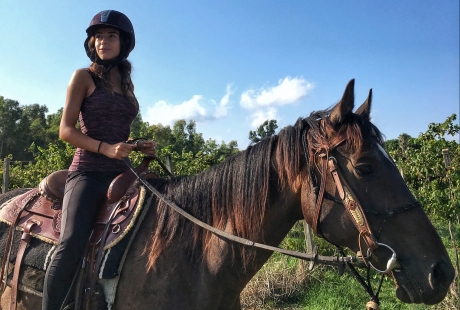 We'd like to offer you for free a fantastic experience in the nature of Alghero: one hour riding lesson for 2 people at the New Farm Ranch suitable for adults and children, both for beginners and for advanced riders.
Request the free lesson during your booking on our website or when confirming your booking.
We will send you a voucher that you can use upon agreement with the New Farm Ranch.
Conditions of validity:
It is not transferable or refundable
Does not include the transfers to and from the Ranch
It is subject to availability of the Ranch and to weather conditions (for which we recommend to book in advance)